♥ BUY THE BOOK ♥
Amazon US | Amazon UK | B&N | iTunes US | iTunes UK | Kobo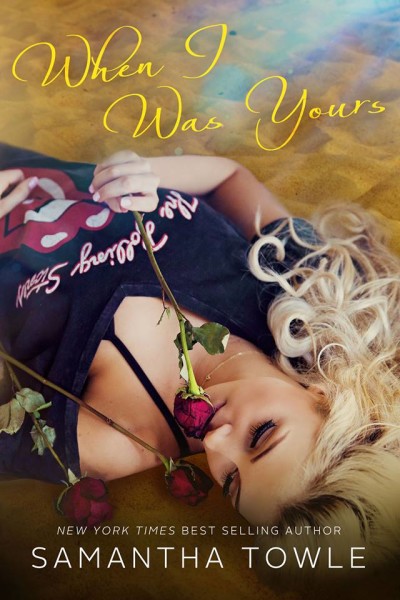 "Marry me."
"What?" I stared back at him, unblinking.
He moved closer, taking my face in his hands. "I love you, Evie. I look into the future, and the only thing I see clearly is you. Marry me."
What's an eighteen-year-old girl who was madly in love with her nineteen-year-old boyfriend say?
Of course, I said yes.
Twenty-four hours later, I married Adam Gunner at a Vegas chapel to the sounds of "Livin' on a Prayer" by Bon Jovi. Not the best omen. I get that now.
Then, exactly one week later, I left him. I walked out, leaving behind my wedding ring, annulment papers, and my heart, and he never knew why.
I haven't seen him since. Not in ten long years.
Now, he's here, standing before me. Looking at me with nothing but hurt and hatred in his eyes, he wants answers.
Answers I can't give.
Release Date: November 10, 2015
Cover Designed By: Najla Qamber Designs


Adam POV
Making my way through the hotel, I exchange pleasantries with the staff on duty. When I reach the coffee shop, I push open the door and step straight into the past.
Evie.
She's standing behind the counter. Her face is turned slightly to the right, her attention on the TV mounted on the wall, and her hair is pulled back into a ponytail.
But it's her.
I feel like a speeding train has hit me, and I'm pretty sure my heart has stopped beating.
It's really her.
She's here.
"Evie?" I breathe out her name, like I'm taking my first real breath in a very long time.
Her body stiffens at the sound of my voice. And I watch as her face turns my way. Those big whiskey-colored eyes that I fell in love with all those years ago meet mine, and my world stands still.
Evie POV
My eyes rake over him as I remember the Adam I knew ten years ago and compare him to the Adam I see before me. The long hair is gone, replaced with cropped locks. The unshaven scruff on his face is still very much there though. At least some things haven't changed.
"You cut your hair."
"It has been ten years."
"I know. I just…I remember a time when you said you'd never cut your hair." A small smile touches my lips at the memory.
"Yeah, and I remember when you promised to love me till death do us part. Shit changes."
My smile drops from my face. My cheeks sting like he's just slapped me.
I deserved that. Doesn't stop it from hurting like a bitch though.
I fell in love with Samatha Towle's writing years ago. If she could get me to obsess over a book involving a love triangle, I knew she was an author to forever keep on my favorites shelf. The range of storylines she has created since have been fresh and innovative. I've throughly enjoyed each one and am always ready for what she will release next.
It is extremely sad when young love breaks and falls apart. It is so carefree, spontaneous, vibrant, and intense that it is a truly whimsical adventure. They have their whole lives ahead of them and anything is possible as long as they have each other. Until they don't.
Adam and Evie have a once-in-a-lifetime kind of love. They fell for each other immediately and spent a beautiful year in a whirlwind romance together. I loved the 2005 chapters and am so happy the readers got to experience how Adam and Evie started. It reminds you how bright your life can light up with the perfect person by your side.
The flip side to their blissful year falling in love is ten years later in 2015. The structure of this novel was brilliantly set up and the transition from present to past provided an overall understanding you rarely get to enjoy. The time and distance apart has done nothing to dull the intensity of Adam's feelings for Evie but he has grown extremely bitter and resentful. Without a reason why his young wife left him and disappeared into thin air, he has spent the years obsessing over the truth. Evie has loved Adam fiercely since first meeting on that beach and nothing could change that, even if he can't stand the sight of her now. Adam and Evie are both holding back secrets that could change their future but is it too late?
Experiencing this second-chance from both perspectives was fantastic. Adam is so twisted up and doesn't know how to handle all his pent up frustration. Evie is sweet and kind yet cautious so their combination was explosive. The chemistry was scorching and the tension was electric. I couldn't get enough of these two!
Cheers to another knock-out from this outstanding author. Make sure When I Was Yours is on your reading list because this is one you won't want to miss!
4.5 Reviving-Love Diamonds!
New York Times, USA Today, Wall Street Journal and international bestselling author Samantha Towle began her first novel in 2008 while on maternity leave. She completed the manuscript five months later and hasn't stopped writing since.
She has written contemporary romances, THE MIGHTY STORM, WETHERING THE STORM, TAMING THE STORM, TROUBLE, REVVED and REVIVED.
She has also written paranormal romances, THE BRINGER and the ALEXANDRA JONES SERIES, all penned to tunes of The Killers, Kings of Leon, Adele, The Doors, Oasis, Fleetwood Mac, and more of her favourite musicians.
A native of Hull and a graduate of Salford University, she lives with her husband, Craig, in East Yorkshire with their son and daughter.
Facebook | Twitter | Website | Goodreads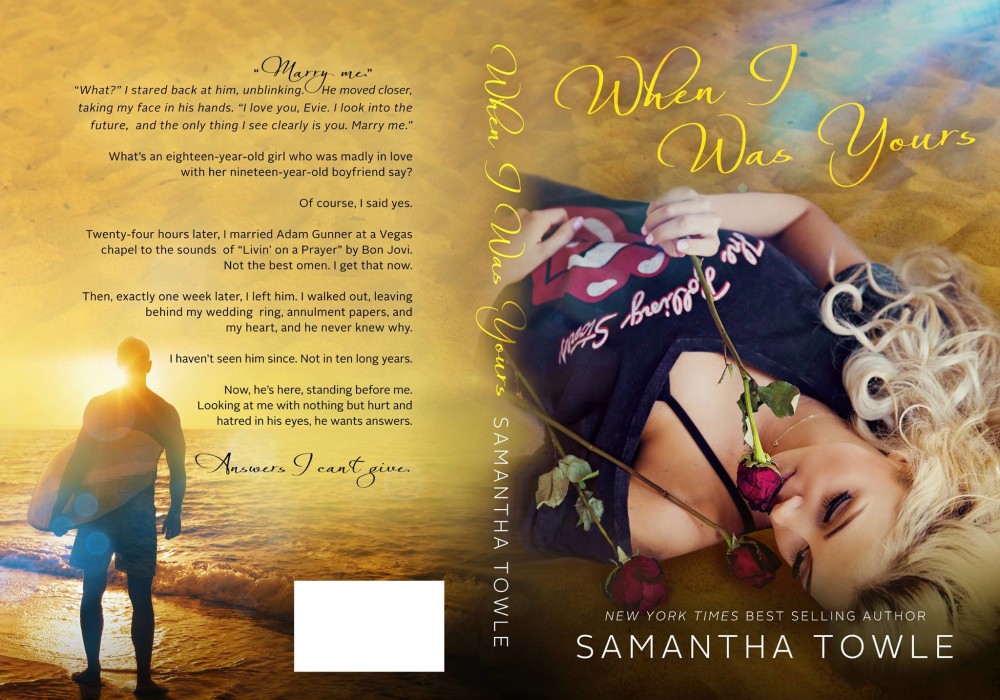 Samantha Towle's WHEN I WAS YOURS Release Day and Blog Tour Giveaway